First, remove the cover from the control panel. (Remove the screws according to the figure below, press the round button, and lift the upper cover up to remove it.)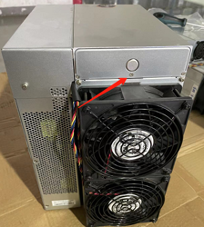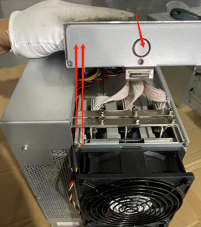 After removing the upper cover, remove the fixing screws of the rear fan baffle to remove the rear fan assembly.
(Note*: When disassembling the components, pay attention to the fact that the fan cable is still connected to avoid breaking it.)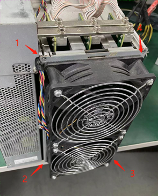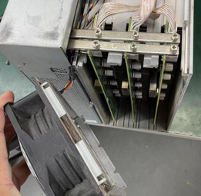 Next, after removing the rear fan assembly, unplug the cable and remove the screws of the computing board and copper bus.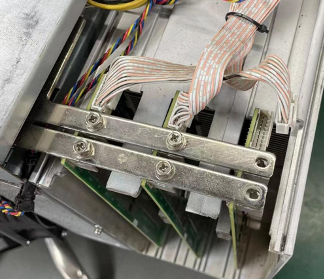 Finally, pull the computing board back out