This applies to all APW series PSU.
---
Follow the below steps to test if the PSU is broken or not: 
1. Make sure the power cord is plugged properly.
2. Set the multimeter to D/C to check the D/C voltage of the PSU.
3. There are two methods to plug the probes:
Connect either red or black probe to the yellow and black connectors.
Plug either red or black probe into the positive and negative terminals of the PSU.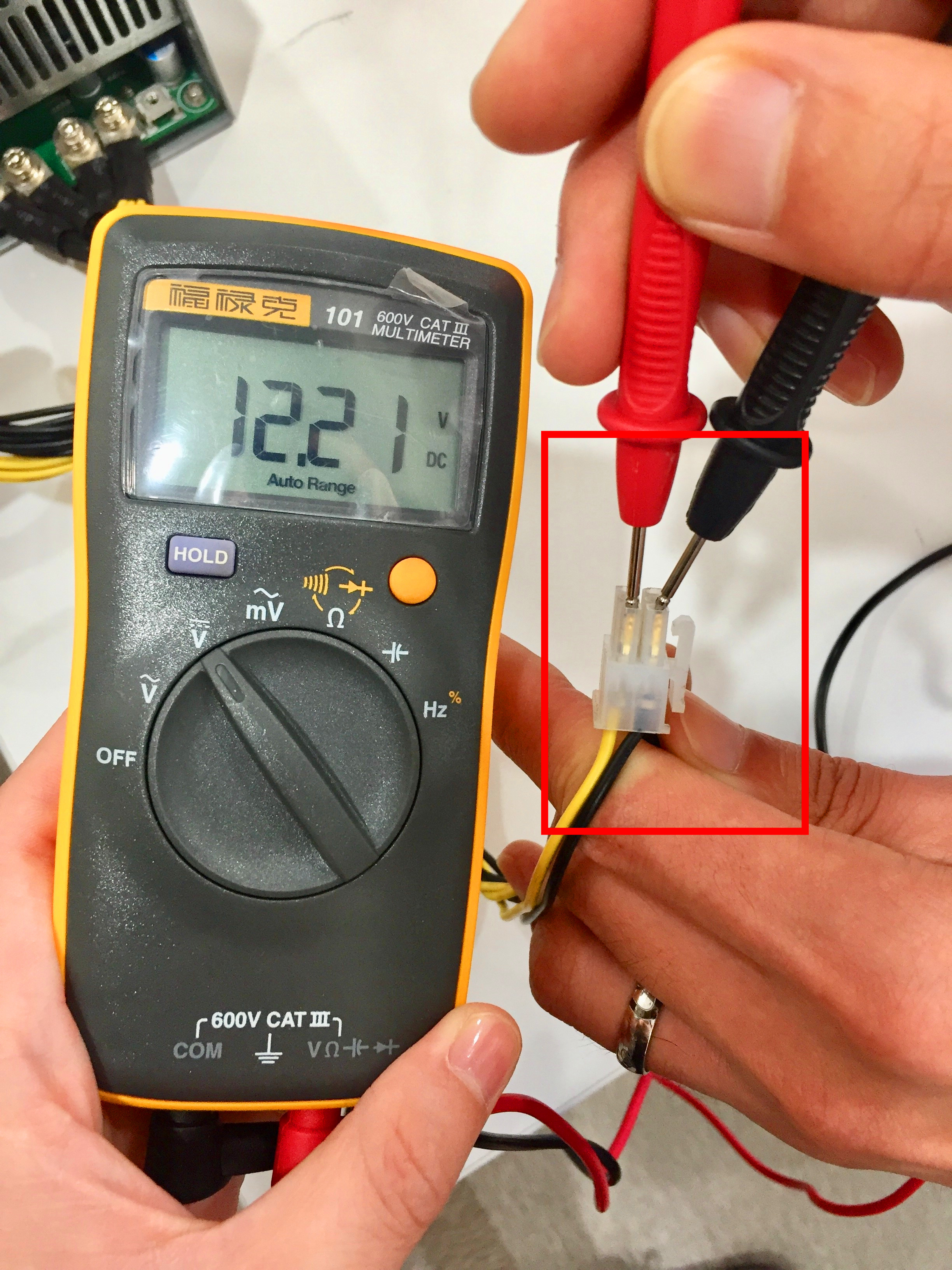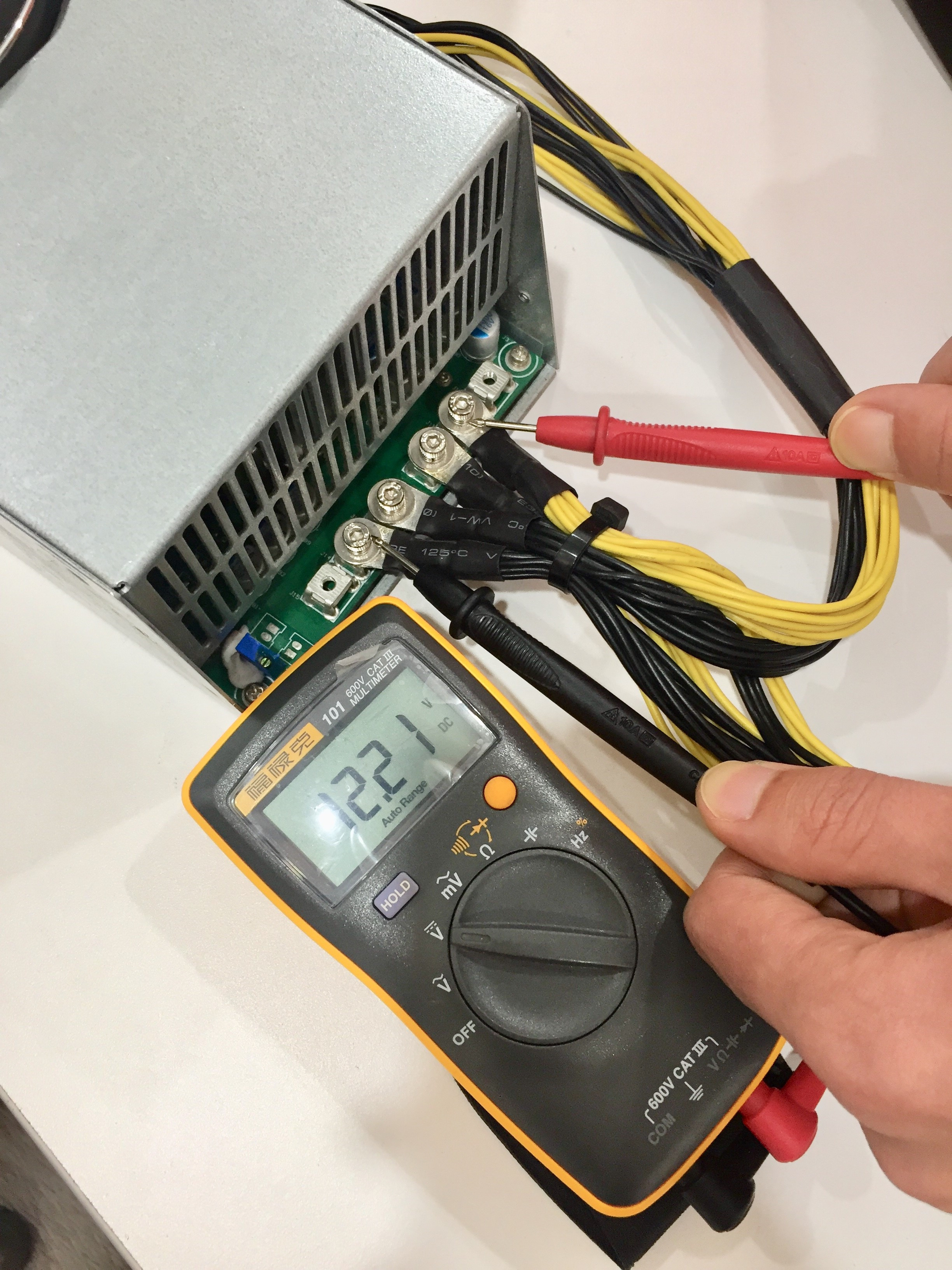 4. Check the voltage readings, if it shows 12 ± 0.5 V, it means that the PSU is working fine. If it shows 0 V, it means the PSU is not working and needs to be repaired.