Issue: the hashboard lost chips or ASIC status showed X after running for a certain time.
For example, a working D3 hashboard has 60 ASIC chips and the picture below shows Hashboard No.1 lost chips, No.2 is normal, and No.3 shows X.

Troubleshooting Steps:
1. Replace with a good known PSU to test.
2. Confirm the miner is grounded well.
3. Confirm the network is normal by,
1 Network =>2 Diagnostics => 3 Enter pool stratum  => 4 Ping  => 5 Check the result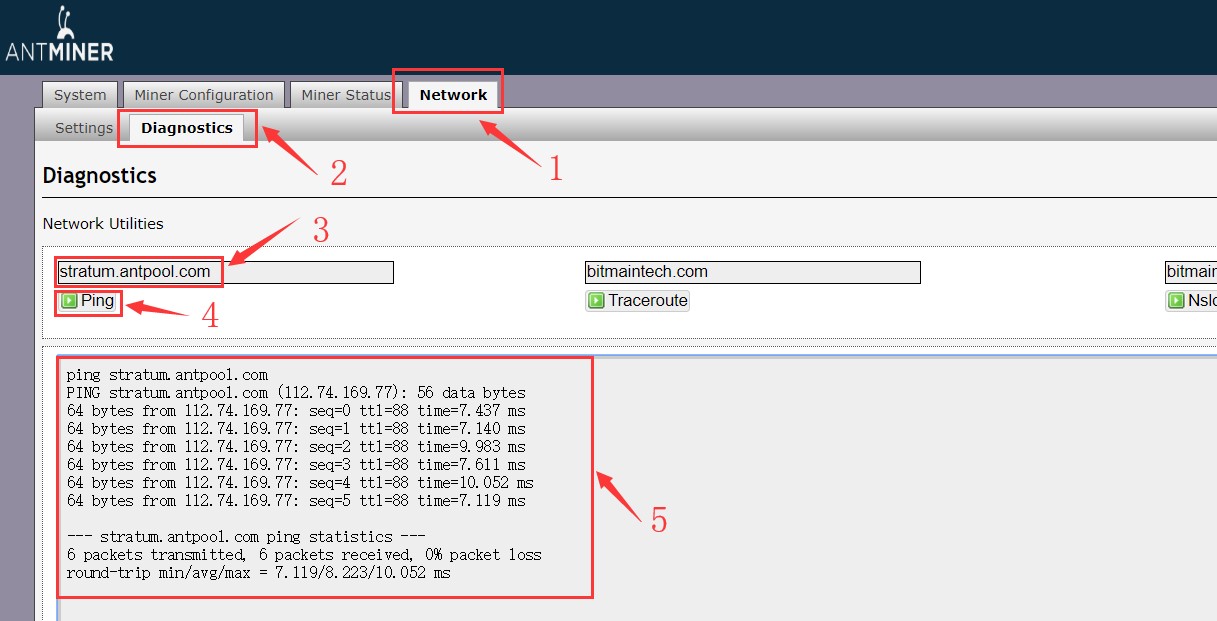 Packet loss: 0% means normal.
Delay Time: avg. should below 100ms and the max. should not exceed too much. (e.g., ping stratum.antpool.com )
4. Confirm the miner is running in a normal temperature environment and without dust accumulation or other debris attached.
5. If all the steps above can't solve the problem, please send the device back for repair.