For S9series
Kernel Log: it keeps records of ANTMINER's operation stages, which serves a way to troubleshoot some common issues.
How to check the kernel log: after entering the backstage of the miner, click "system" and then find the "kernel log'' option.

---
 Common Problems and Solutions
1. Fan Error
If the miner's fan is not working or the fan can't reach the required speed, the kernel log will show sentences as below.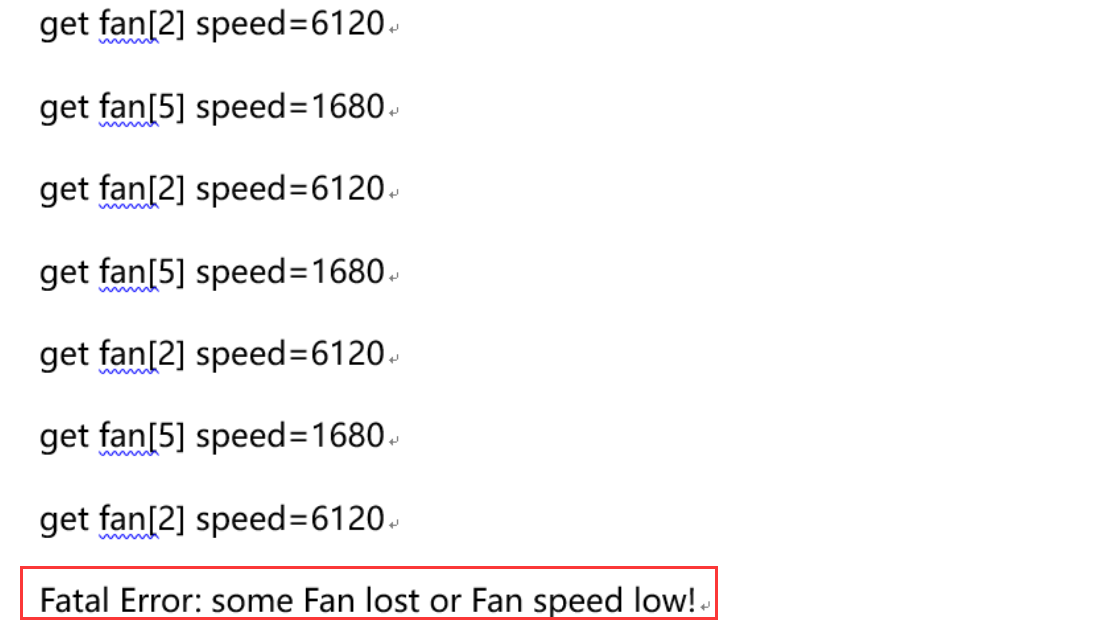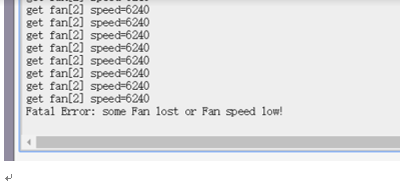 Solution:
a. Ensure the fan connector has been plugged all the way into the socket and there's no damage on the fan cable. (Below pictures are bad socket and bad cable examples)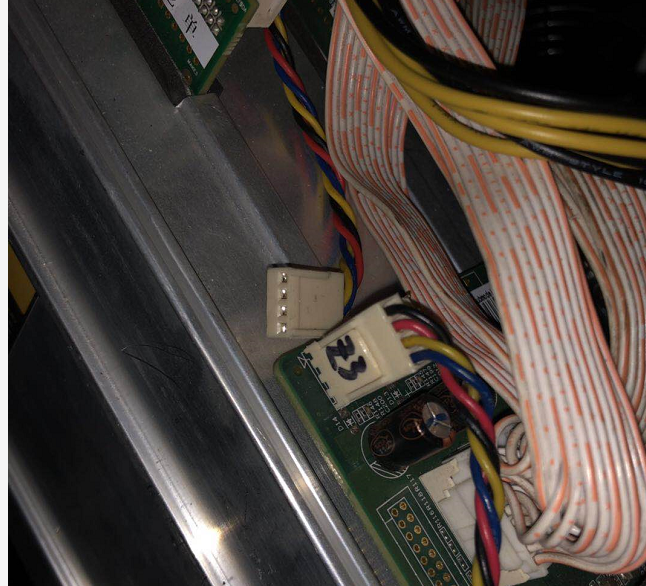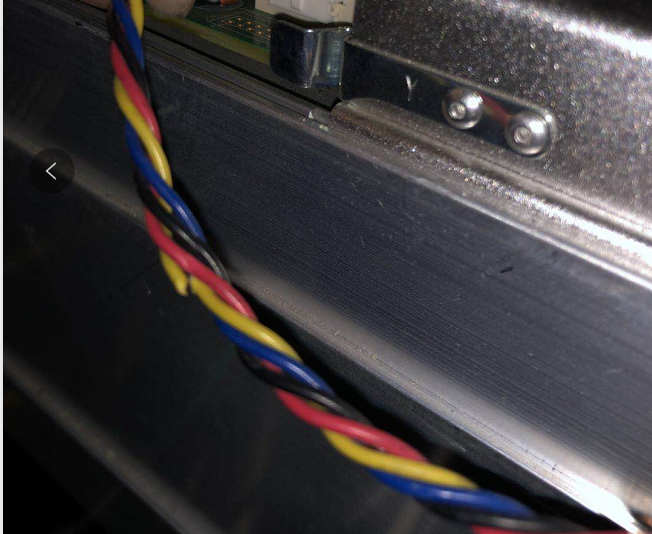 b. Replace with a good fan to test. If it doesn't solve the problem, replace the control board.
c. Reset the miner to factory setting.
d. Return the miner to us for repair.
2. PIC Error
If the kernel log shows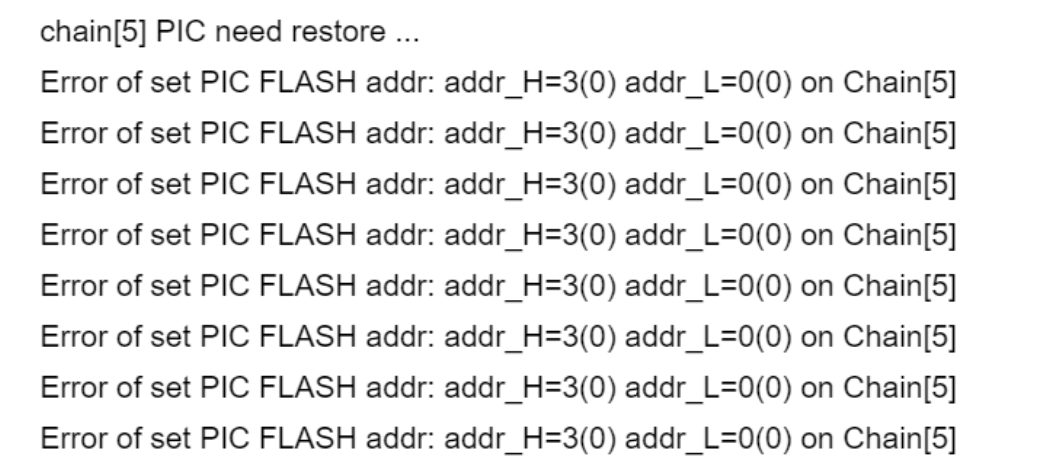 Solution:
a. Check if the signal cable in the control board has been connected well. (The left cable in the below picture is a "not connected well" example)
b. Replace with a good control board to test. Update the correct latest firmware.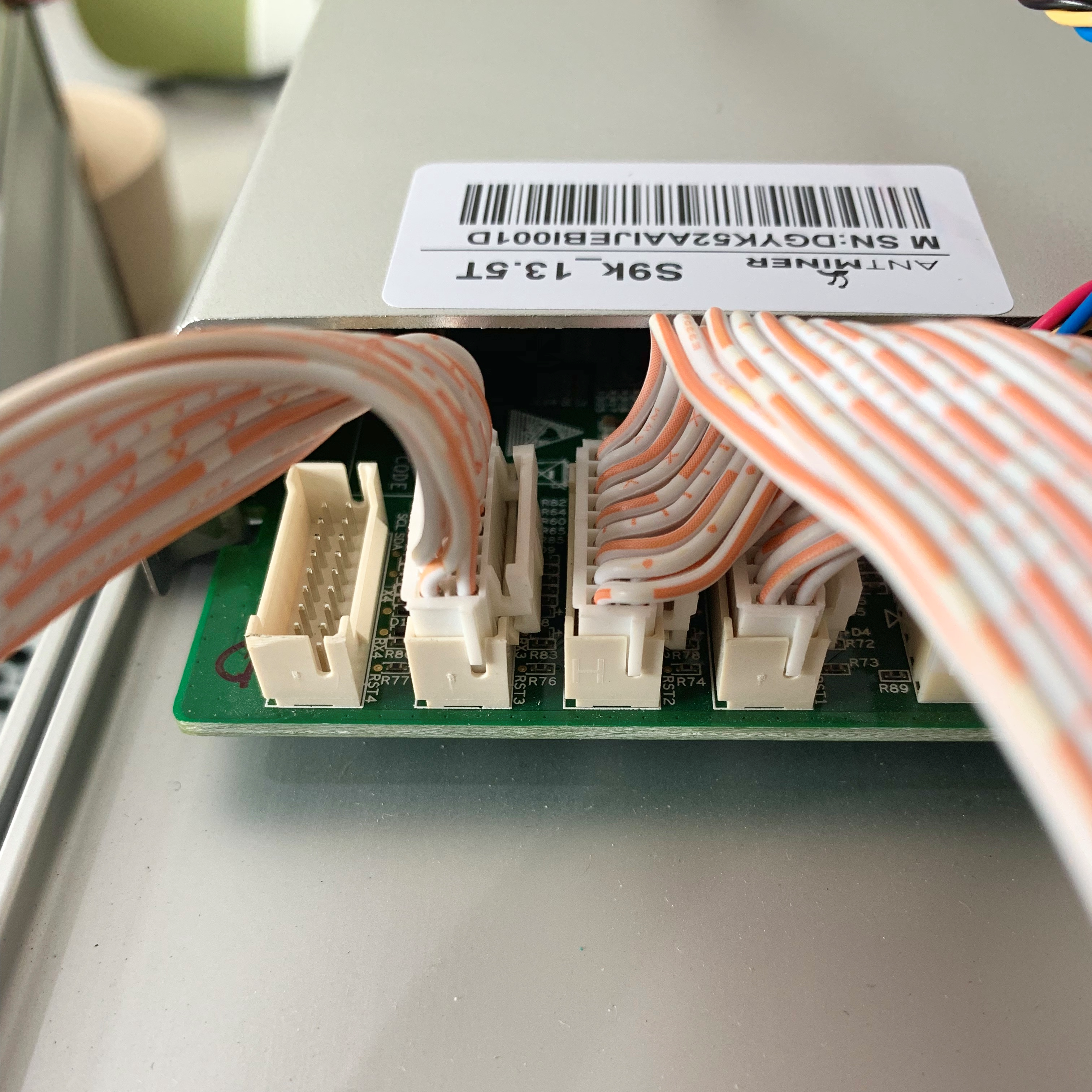 3. Hashboard Issue
Kernel log examples such as missing chips and missing hashboards can be like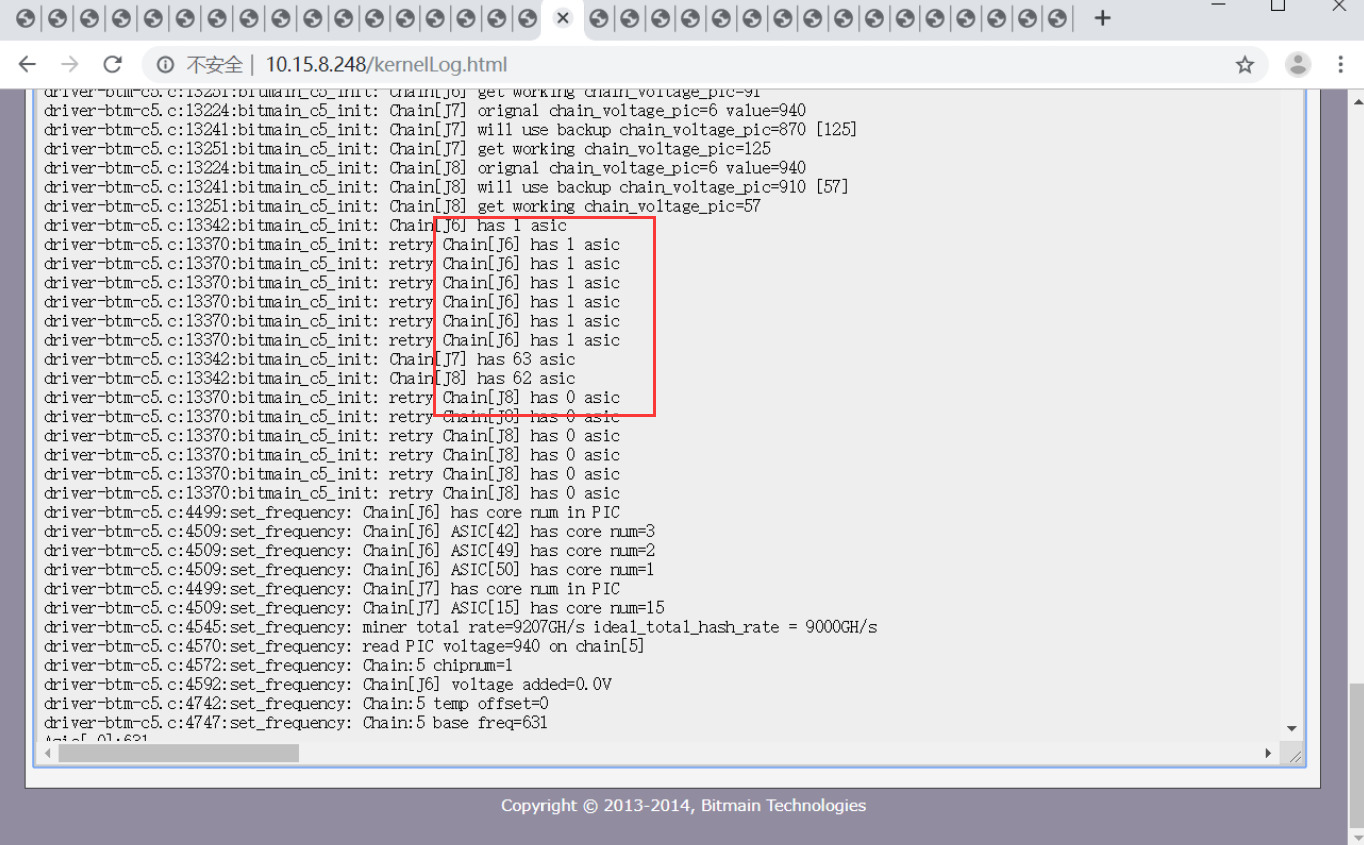 Solution:
a. Missing chips: replace the PSU and ensure the miner is grounded well.
b. Missing hashboard: ensure the cables are good and properly placed.
4. CRC error counter is High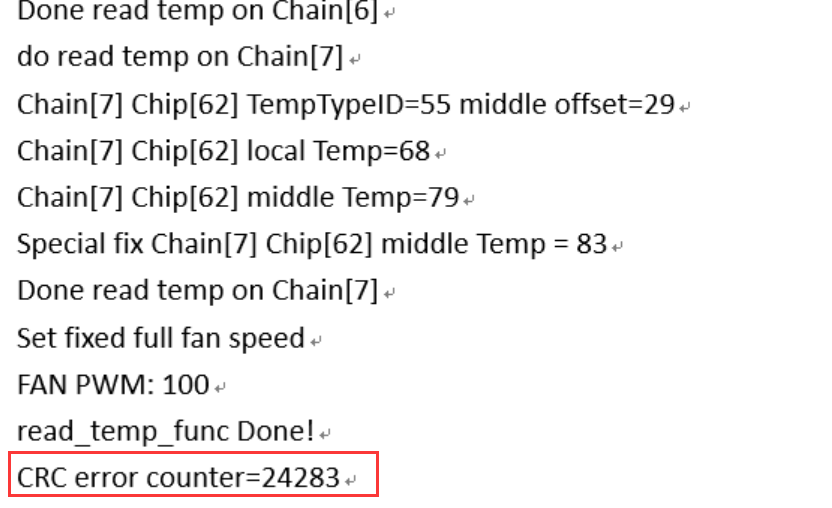 Solution:
Chances are the chips are not stable. Try to reload the firmware and replace the PSU to test.
5. Network Issue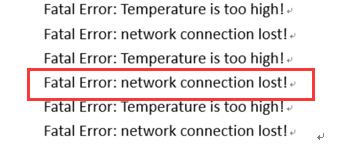 Solution:
Check the network setting, ethernet cable, connectors, routers, or switches. Consult with a professional network engineer is recommended.
6. Overtemp Protection
If the temperature is too high,  the miner will stop working and you could find below words in the kernel log: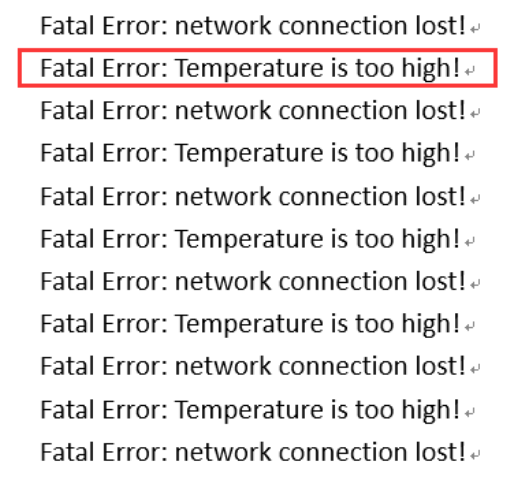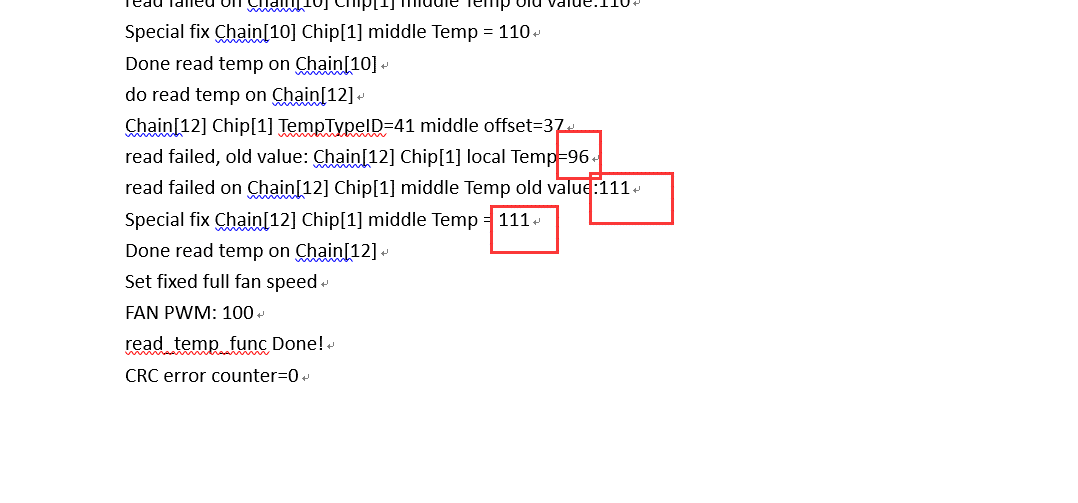 Read this article for detailed instructions:
https://support.bitmain.com/hc/en-us/articles/360008523893
7. Pool Connecting Issue

Solution:
a. Ensure you've typed the correct pool address.
b. Ping the pool to see if it's connected.
c. Test the network to see if it's normal.